By Niamh Arthurs – Registered Dietitian
The All-island Obesity Action Forum in association with Safefood and the Associations for the Study of Obesity in Ireland (ASOI) and UK Northern Ireland regional group (ASO NI) hosted an online webinar on the 10th of November 2020 titled: 'The hidden influencer – tackling marketing of unhealthy food to children in today's digital world.' The event highlighted the latest evidence on the impact of food and drink marketing to children and young people. It also called upon specific areas for action.
The event commenced with the crucial voice of Ms Diane Charlton from the Irish Coalition for People Living with Obesity (ICPO) who shared a parent's perspective on the impact of marketing unhealthy food to children. Ms Charlton provided key insights on the lasting effects of targeted marketing to children, and the "unhelpful feelings of guilt and shame" it leaves when such marketing leads to consumption of the products. Ms Charlton also emphasised that "the effect these ads have on children are certainly not to be underestimated" and the challenges that digital marketing presents for parents.
Dr Mimi-Tatlow-Golden followed with the most recent evidence on the effectiveness and impact of marketing and in particular digital marketing of unhealthy food to children in Ireland and around the world. She concluded with the inevitable – that advertising of unhealthy food boosts sales and consumption and that advertising to those most vulnerable must be regulated. It was clear that trying to educate and 'nudge' healthy choices is impotent in countering the power of advertising of unhealthy foods.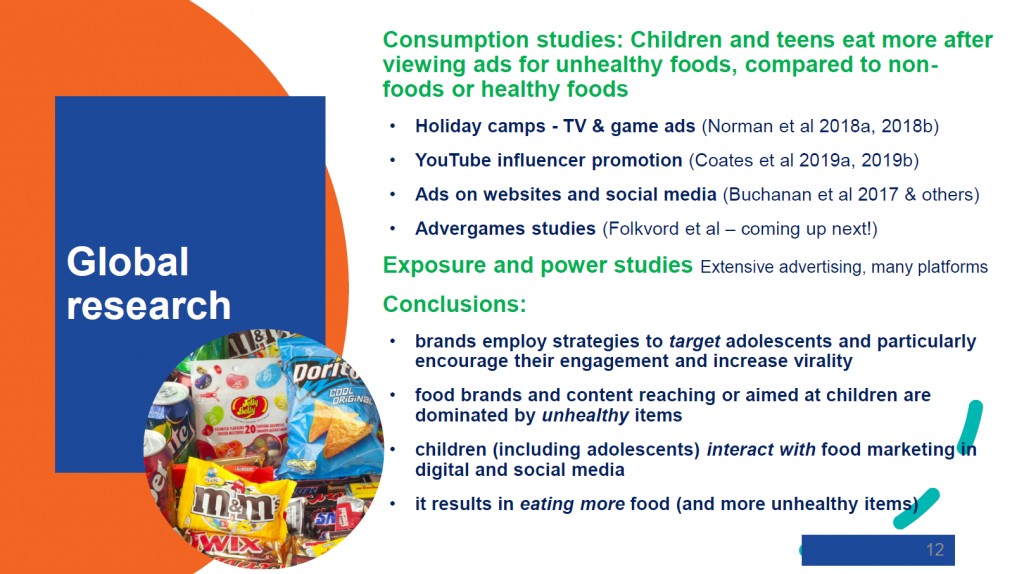 Dr João Breda from the World Health Organisation outlined national policy options and the WHO/Europe monitoring framework, known as CLICK to assist member states in monitoring digital marketing of unhealthy products to children.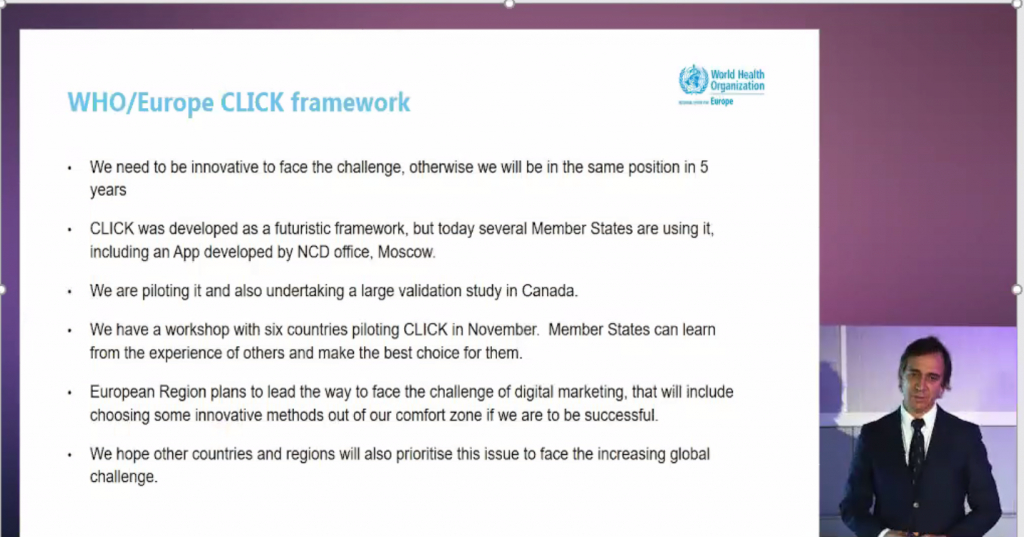 Dr Frans Folkvord from Tilburg University, The Netherlands discussed how marketing techniques can be used to promote healthy foods. One interesting stance was the influence of the subconscious on behaviour, particularly decision making with subconscious activation of marketing cues and the need for advertising literacy to make rational decisions. A key message from Dr Folkvord is the necessity for regulation of product placement.
The final speaker was Ms Ursula O'Dwyer who provided an overview of the 'Best ReMap' work, a European project that Ireland and Portugal are leading.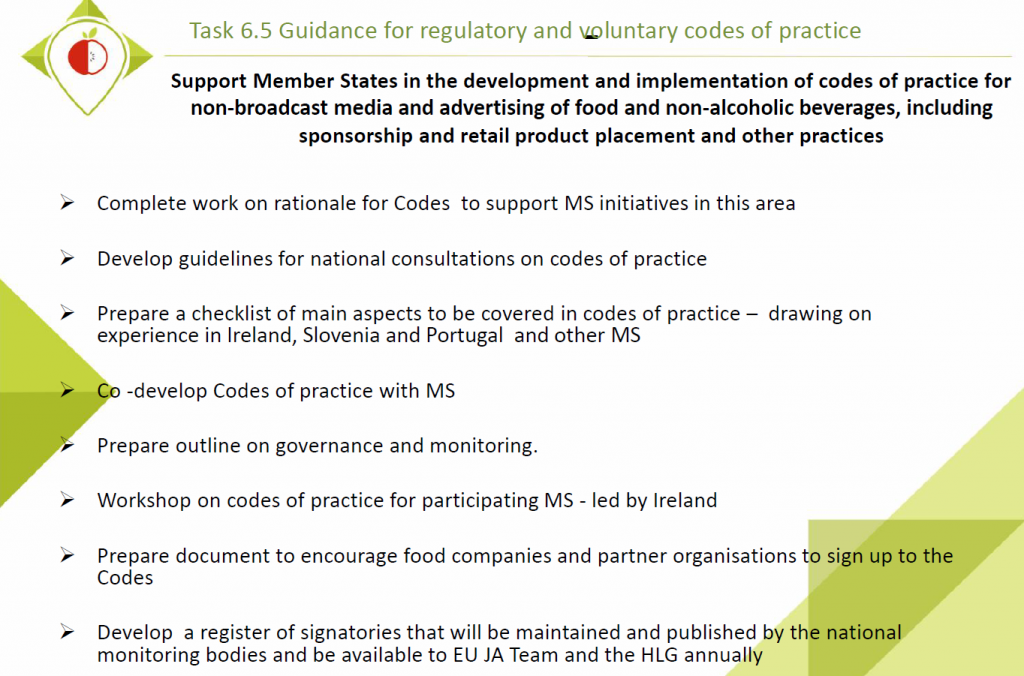 Presentations and key insights from the event can be sourced here.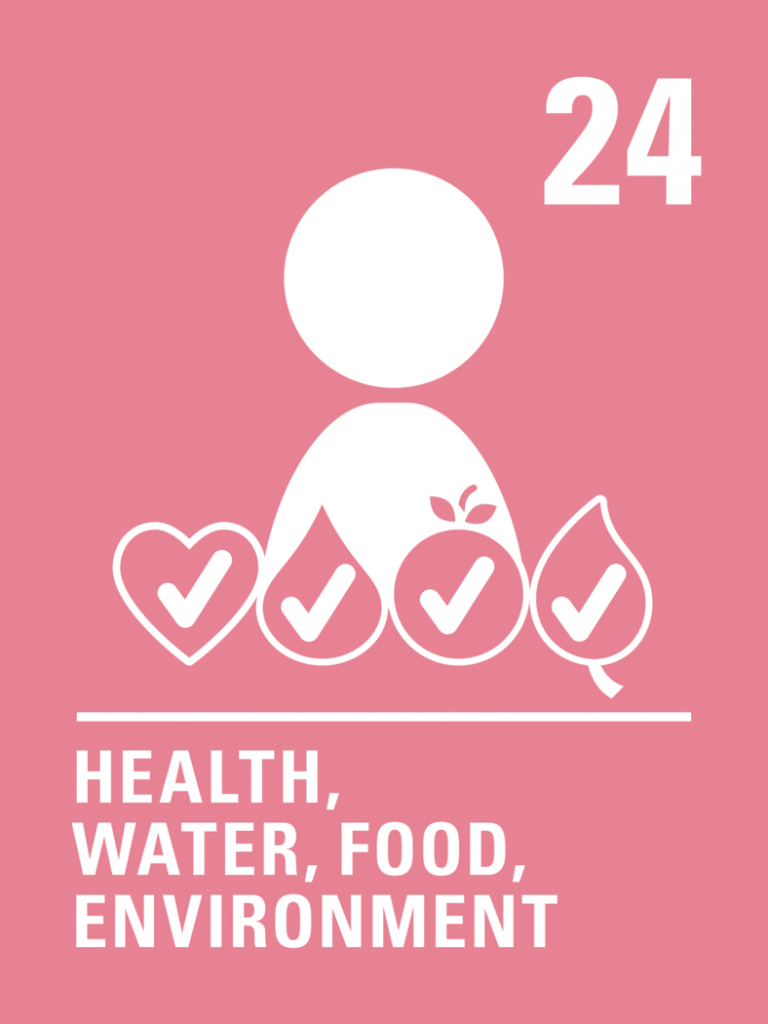 #WorldChildrensDay