Welcome to The Association for the Study of Obesity on the Island of Ireland
The Association for the Study of Obesity on the Island of Ireland (ASOI) is the Irish representative body at the
European Association for the Study of Obesity (EASO)
and the
World Obesity Federation
. ASOI aims to develop an understanding of obesity through the pursuit of excellence in research and education, the facilitation of contact between individuals and organisations, and the promotion of action to prevent and treat obesity across the island of Ireland. The ASOI public resources and information includes up to date advice and data on obesity prevention and treatment, information on our patient advocacy activities , research and links to a number of professional bodies. If there is something missing that you think should be included, please let us know by email.
Patient support

'Living with Obesity' Campaign 21st October 2020
Stigma Social Media Card 1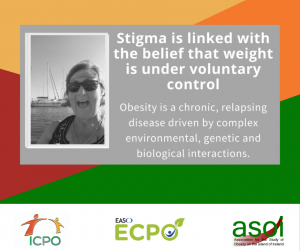 Stigma Social Media Card 2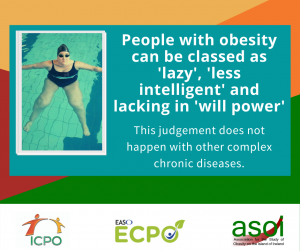 Stigma Social Media Card 3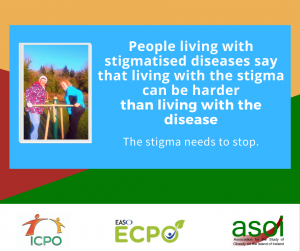 Stigma Social Media Card 4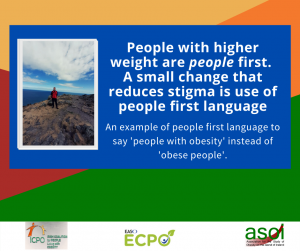 Stigma Infographic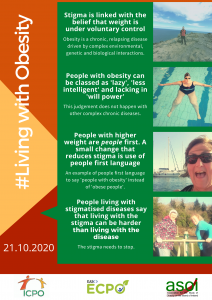 Practical advice on maintaining health during the COVID-19 pandemic
Click the links below for tips
Webinars from the European Association for the Study of Obesity (EASO) & World Obesity Federation (WOF) on COVID-19
EASO: overweight and obesity as risk factors for COVID-19
European Coalition for People living with Obesity (ECPO) launch new website!
The European Coalition for People living with Obesity are a group "working collaboratively across Europe to improve the lives of people who are living with and are affected by the chronic disease of obesity through advocacy, policy and education". In February 2020 EASO ECPO launched their brand new website, with a fantastic patient portal and details on living with obesity, brought to you by people living with obesity. Click here to be taken to their website!
Use the Body Mass Index Calculator to check the BMI of adults and children.
Your body mass index or BMI is a measurement that uses both your weight and your height. There are four main weight categories – underweight, healthy, overweight and obese. This BMI Calculator is easy to use and gives you information about your body mass index.
Body mass index (BMI) is a measure of body fat based on your weight in relation to your height, and applies to most adult men and women aged 20 and over. For children and adolescents, BMI percentile is used to classify underweight, healthy weight, overweight and obesity.
If you are concerned about weight or your child's weight, visit your GP or local health centre. Furthermore, we recommend visiting the safefood website for more information on obesity prevention and treatment.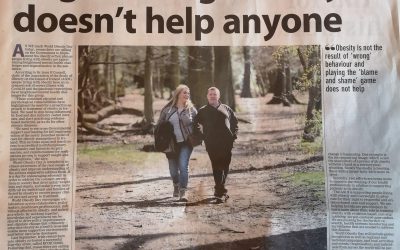 Last week on 4th March, the Irish Coalition for People living with Obesity (ICPO), in collaboration with ASOI, were involved in a number of events to mark World Obesity Day and European Obesity Day, the aim of which is to raise awareness of the complexity of obesity...