The Association for the Study of Obesity on the Island of Ireland (ASOI) is the Irish representative body at the
European Association for the Study of Obesity (EASO)
and the
World Obesity Federation
. ASOI aims to develop an understanding of obesity through the pursuit of excellence in research and education, the facilitation of contact between individuals and organisations, and the promotion of action to prevent and treat obesity across the island of Ireland.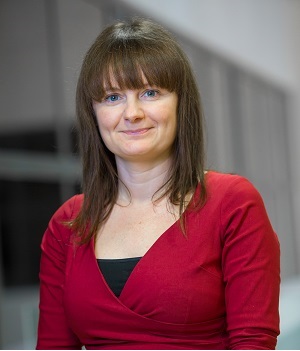 Dr. Jean O'Connell
Chair / Joint Education Lead
Jean's bio
Consultant Endocrinologist in Blackrock Clinic, St Vincent's Private Hospital & St Columcille's Hospital Weight Management Service
Jean is a Consultant Endocrinologist with a sub-specialty interest in obesity management and bariatric medicine. She has been a member of St Columcille's Hospital multi-disciplinary Weight Management Service since 2001. She is a member of the National Obesity Programme Clinical Advisory Group.
In 2009 she completed a PhD thesis focused on metabolic profile and adipose tissue morphology and function in patients with obesity undergoing bariatric surgery. Jean has a particular interest in education of health professionals on the genetic, biological and environmental drivers of obesity, with a view to reducing weight bias and stigma, and improving the lives of people living with obesity.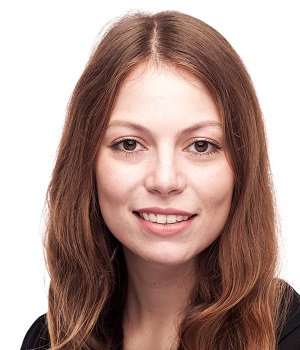 Ms Samira Jabakhanji
Committee Member
Samira's bio
Samira has a background in Public Health and Healthcare Management and is currently a PhD student at the Royal College of Surgeons in Ireland. Her research focuses on early-life risk factors of obesity and their role in BMI trajectories among young children in Ireland. Samira's interests include the prevention of paediatric obesity through public health promotion, as well as the role of nutrition and the microbiome in weight management.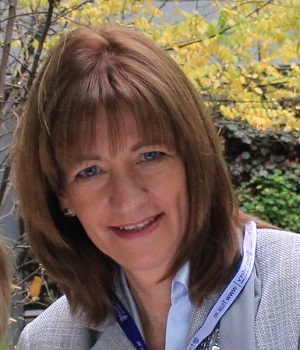 Dr. Mary A. T. Flynn
Committee Member
Mary's bio
Chief Specialist in Public Health Nutrition at the Food Safety Authority of Ireland.
Dr Mary Flynn is a public health nutritionist and a registered dietitian and has worked in public health, clinical nutrition and academia in Ireland, Canada and the Middle East. Currently she leads work on nutrient reference standards for infants and young children at Codex Alimentarius (WHO and FAO of the UN); and is an External Advisor on Health Canada's new Food Guide (2019). Throughout her career she has led multidisciplinary teams in tackling some of the biggest challenges posed by obesity and related chronic diseases. She has implemented innovative prevention and treatment programs reducing risk of heart disease and diabetes for people of all ages. An understanding of how overweight and chronic disease can negatively impact a person's self-esteem is evident throughout Mary's work. Her insight and sensitivity around people's need to 'feel good about themselves' so that they can be empowered to 'enjoy healthy eating' and 'have fun being active' is a hallmark of her approach. She attributes her empathy to the generosity and openness of the many children, teenagers, and adults she has been privileged to treat. Using her in-depth knowledge of food law and labelling, she has recently developed approaches to help consumers navigate the food environment to identify truly healthy food options. She led the allergen and calorie menu labelling work in Ireland to inform people about safe and healthier choices. As part of this, she led the team that created MenuCal – a calorie calculator and allergen management system for food businesses (www.menucal.ie). Mary has over 100 scientific publications and her work on childhood obesity has been recognized by the WHO. In 2014, Mary was awarded the inaugural medal for excellence in Public Health Nutrition by the Nutrition Society. She was appointed as a member of the first Healthy Ireland Council by the Minister for Health and has been a Visiting Professor at the Ulster University, Northern Ireland since 2012.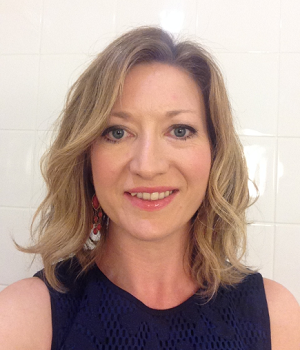 Dr. Cathy Breen
Joint Secretary
Cathy's bio
Dietitian in Diabetes and Weight Management, Endocrine Unit, St Columcille's Hospital, Loughlinstown, Dublin
Cathy qualified from TCD/DIT with a BSc (Human Nutrition and Dietetics) in 2002. She has worked as a Senior Dietitian specialising in diabetes and weight management in the Endocrine Service, St Columcille's Hospital, Loughlinstown, Co Dublin since 2003. She has been a member of the Weight Management Interest Group of the Irish Nutrition and Dietetic Institute (INDI) and has been involved in the development of guidelines and resources for the dietary management of obesity. She has represented the INDI on the Irish National Obesity Taskforce Treatment Algorithm- and Nutrition-sub groups and the Royal College of Physicians of Ireland Policy Group on Obesity and currently sits on Diabetes UK Nutrition Guideline Committee. Her research interests include the translation of evidence to clinical practice in weight and diabetes management, completing her PhD in this area through UCD in 2016.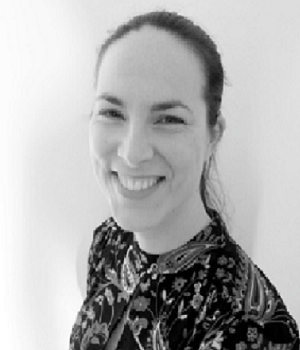 Dr. Grace O'Malley
ICO/ECO 2020
Grace's bio
StAR Research Lecturer, Division of Population Health Sciences, Royal College of Surgeons of Ireland; MDT Clinical Lead and Clinical Specialist Physiotherapist, W82GO Weight Management Service, Temple Street Children's University Hospital
Grace was recruited by RCSI in 2017 as a researcher and focuses on the field of childhood obesity. She is the multidisciplinary clinical lead of the W82GO Weight Management Service at Temple Street Children's University Hospital where she has worked since 2004. Her research work to date has investigated the musculoskeletal and cardio–metabolic co-morbidities associated with paediatric obesity, physical activity interventions and complex interventions for the treatment of paediatric obesity. Grace was awarded a Ph.D. in Medicine (Public Health and Epidemiology) in 2015 from UCC. Her Ph.D. Fellowship was funded by the Health Research Board of Ireland and sought to integrate connected health systems into childhood obesity treatment services. In 2008/9 Grace joined the Childhood Obesity Team at the Yale University School of Medicine, USA following a successful award as a Fulbright Scholar. Here she worked as part of a world-class team investigating the pathophysiology of Type-2 diabetes in children with obesity. She completed a research Masters in the University of Dublin, TCD in 2006 funded by the Hussey-Gormley fellowship following graduation as a physiotherapist in 2004. Grace served as the inaugural Chair of ASOI from 2013-2015 and Chair from 2015-2017. She is Secretary of the Childhood Obesity Task Force of the European Association for the Study of Obesity, a member of the European Childhood Obesity Group and Treasurer of the Paediatric section of the World Confederation of Physiotherapists.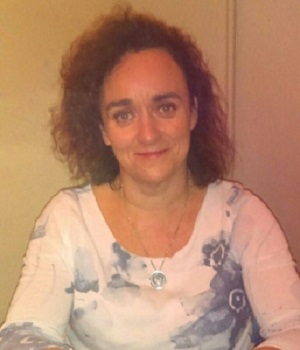 Ms Susie Birney
Secretary of ECPO; ASOI Patient Rep
Susie's bio
I have struggled with obesity from early teens brought on originally from a food disorder called Avoidant Restrictive Food Intake Disorder (ARFID). Rapid declining health and increased weight, Type 2 diabetes, polycystic ovary syndrome (PCOS), an umbilical hernia and other complications all led to my gastric bypass operation in July 2015. My diabetes, including retinopathy, completely reversed and most complications have vastly improved with weight loss. As a patient advocate I am an administrator for the Weight Management Service St Columcille's Hospital Loughlinstown Facebook patient support group. I organise patient led activities and am part of the Healthy Mind/Healthy Body project with EASO. My primary interest is in encouraging patients to not struggle alone and to reduce stigma and bias towards patients with obesity.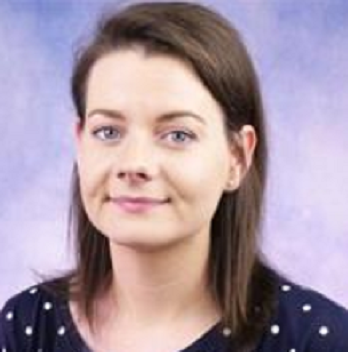 Ms Louise Tully
Administrator
Louise's bio
StAR PhD Scholar at RCSI on the SPHeRE programme
Louise holds a Master's degree in Human Nutrition (specialising in Public Health Nutrition) from the University of Glasgow, and a BSc in Food, Nutrition and Health from the University of Abertay, Dundee. She is now a PhD scholar on the SPHeRE programme at RCSI, undertaking a project under the supervision of Dr Grace O'Malley, to examine costs and outcomes related to mHealth for childhood obesity treatment.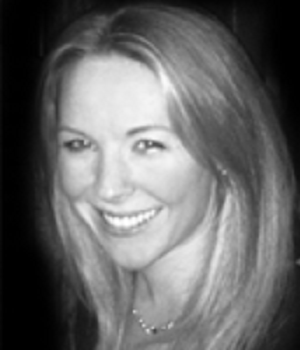 Ms Karen Gaynor
Treasurer
Karen's bio
Senior Dietitian, Diabetes and Weight Management Centre, St Columcille's Hospital, Loughlinstown, Co Dublin
Karen qualified from the University of Liverpool with an MSc in Human Nutrition and Dietetics in 2006. She began her career in weight management in NHS Liverpool and has worked as a Senior Dietitian specialising in weight management and diabetes in the Endocrine Service, St Columcille's Hospital, Dublin since 2011. She is a member of the Irish Nutrition and Dietetic Institute (INDI), a committee member of the Association for the Study of Obesity in Ireland (ASOI) and a member of the HSE Making Every Contact Count (MECC) Knowledge Reference Group. She has a keen interest in communication skills and behavioural approaches in the management of obesity and chronic disease, and regularly provides training to dietitians and other health professionals on this topic. In 2017, she became the first INDI member to join the Motivational Interviewing Network of Trainers, an international organization of trainers in motivational interviewing with a central interest to improve the quality and effectiveness of counselling and consultations with clients about behaviour change.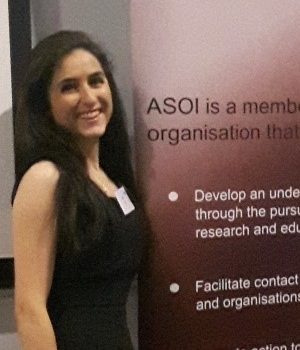 Ms Niamh Arthurs
Joint Education Lead
Niamh's bio
Niamh is a qualified health care professional with an honours BSc in Public Health and Clinical Nutrition, a Post Graduate Diploma in Cognitive Behavioural Therapy (CBT) and a Professional Advanced Diploma in Sports and Exercise Nutrition. She specialises in public health in the community setting including preschools, primary and secondary schools, clinics, workplaces and community groups. Niamh presents at various events and festivals around Ireland and Europe, regularly speaks on the radio and writes articles for various newspapers and publications. Further details on Niamh Arthurs' skills, experience and expertise can be seen on her
professional profile
and
website
.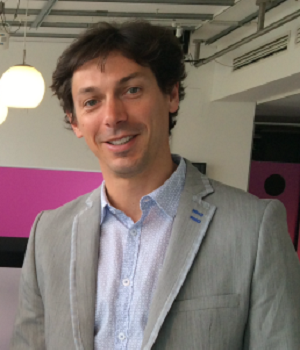 Dr. Johann Issartel
Committee Member
Johann's bio
Multisensory Motor Learning Lab, Dublin City University, Ireland
Dr. Johann Issartel is a Lecturer in the School of Health and Human Performance at DCU. He holds an M.Sc and Ph.D in Human Movement Sciences and Behavioural Neuroscience. He is a member of the ISMC (International Society for Motor Control) and the ASOI (Association for the Study of Obesity on the island of Ireland). He is the principal investigator of the Sensory-Motor Deficiency in Obese Children and Adults project and the Moving Well-Being Well Project. Dr. Issartel work is based on two main pillars: The first one lie in the perception and action field, investigating how controlled movements may be coupled with sensory information. He is investigating different aspects of the dynamical/ecological approach to perception and action from both a theoretical and methodological perspective. He is interested in understanding how this information sharing is used to control movement and how information and movement are coupled in the case of different perception modalities (hearing, touch and/or sight). Following this line, the objective of the experimental manipulation of multimodal situations is to understand the weight of each sense and the link between them for human motor interactions. This fundamental research also led to several applications for obese children and adults and also for patients with developmental coordination disorder or impeded fine motor skills. The second aspect of his expertise is in the area of fundamental movement skill development and measurement in young people, their link to physical activity participation, and the development of appropriate pedagogies to support teaching/coaching of these elements through the PE curriculum. Dr. Issartel is the co-founder of the Moving Well-Being Well and the Youth-Physical Activity Towards Health Programmes which are research informed and evidence based intervention programmes aiming at promoting physical literacy for children and adolescents with a key focus on the fundamental movement skill proficiency.