The Association for the Study of Obesity in Ireland (ASOI) hosted it's first European Obesity Day event that was partly organised by patients, had patient conclusions after every speaker, and had patients at the forefront of the entire day. True understanding of the complexity of obesity will never be understood without hearing the direct lived experiences from patients themselves.
Over 50 patients travelled to the event in Dublin. They travelled as far from Galway, Limerick, Leitrim, Waterford, and Wexford to name a few. This shows the interest and commitment patients have in learning, understanding, and supporting each other about life living with obesity.
Our first patient reflection came from Ciara DeBurca from Dublin. Ciara spoke about how planning in advance is vital for her providing the best outcome for meals for her family. Deciding the menu for the week to come together as a family is something that works best for her.
Following the next speaker came our new European patient representative Paul Masterson who spoke about his physical activity barriers that remain despite vast weight loss. Suffering regular pain doesn't stop Paul from not just keeping physically active, but from loving himself for the time in his life. The reaction from those listening in the audience confirmed that everyone agreed and was moved by his empowering words.
Speaking a week after the conference Paul had this to say:
"I felt the day was brilliant and I was overwhelmed with the great people and support that we had for each other. To hear people speak and share their experiences was amazing and to be complimented on my speech was something I will treasure for the rest of my life, as I often felt worthless"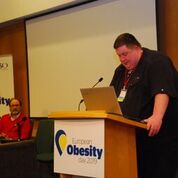 It was very obvious the patients reflections were capturing the audiences attention and no more so that our next patient Eoin O'Connell from Limerick. Eoin spoke from the heart about the struggle of applying for job after job and visibly seeing the interviewer react to his body size before hearing him speak. After the conference Eoin contacted me asking who one of committee members was.
"She was crying while I spoke and was looking at me with sad eyes". This was the power and impact of his words that touched everyone in the room, we only got a glimpse of what his struggle is like on a daily basis.
Our patient representative from Galway Louise Borre then spoke openly and honestly about her life with obesity and mental health struggles. Her key point was to see the person, not the disease. She is a productive, active member on many committees and organisations just like everyone else.
Maura Murphy from Leitrim then gave an insight to the benefits of patient support groups. When hearing the support that patients give each other, it certainly dispels the belief that patients are non-compliant and don't try to help themselves. Maura found the conference to be a huge benefit in understanding obesity better.
"At first it was upsetting for me to realise that obesity is a chronic disease therefore harder to beat. After witnessing Dr Sharma's analogy with the stretchy ribbon, I had a complete 'flip' whereby it changed from being 50 years dieting to confronting a disease on its own terms. The self -blame vanished and I felt a weight lift off my shoulders. I have a different outlook now on my disease and that is totally thanks to the input from all speakers. It empowered me".
I followed with a story about one of our patients who had an upsetting incident, where she soon realised many of us had experienced the exact same thing and could empathise with her, and help her feel "normal". I gave a brief outline about the need for a national patient led organisation which is going to be hopefully launched next year at ECO/ICO Dublin.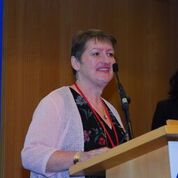 Our day finished off with our Irish patient representative Marian Hughes wrapping up and thanking everyone for such an inspiring day. The quote that stood out for Marian was "obesity is not rocket science-it is much more complex than that".
Following the conference we have had positive feedback from many who attended. We have been contacted by the HSE who would like our input for the HSE Weight Management Guide. Our patient voice was and will continue to be heard.
We would like to thank the ASOI for encouraging and providing us the opportunity to do this, without their support and guidance we wouldn't have this patient council forming as it is today. Now we look forward to what the year ahead brings and we are here to contact anytime.
Susie Birney
ASOI Patient Representative & ECPO secretary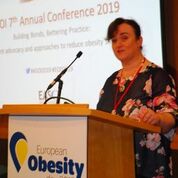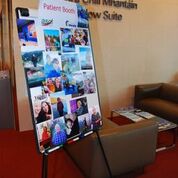 Patient Booth for EOD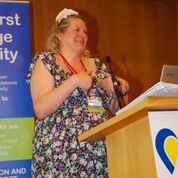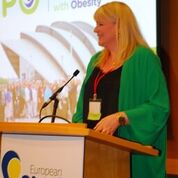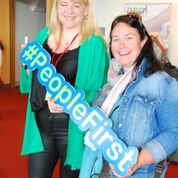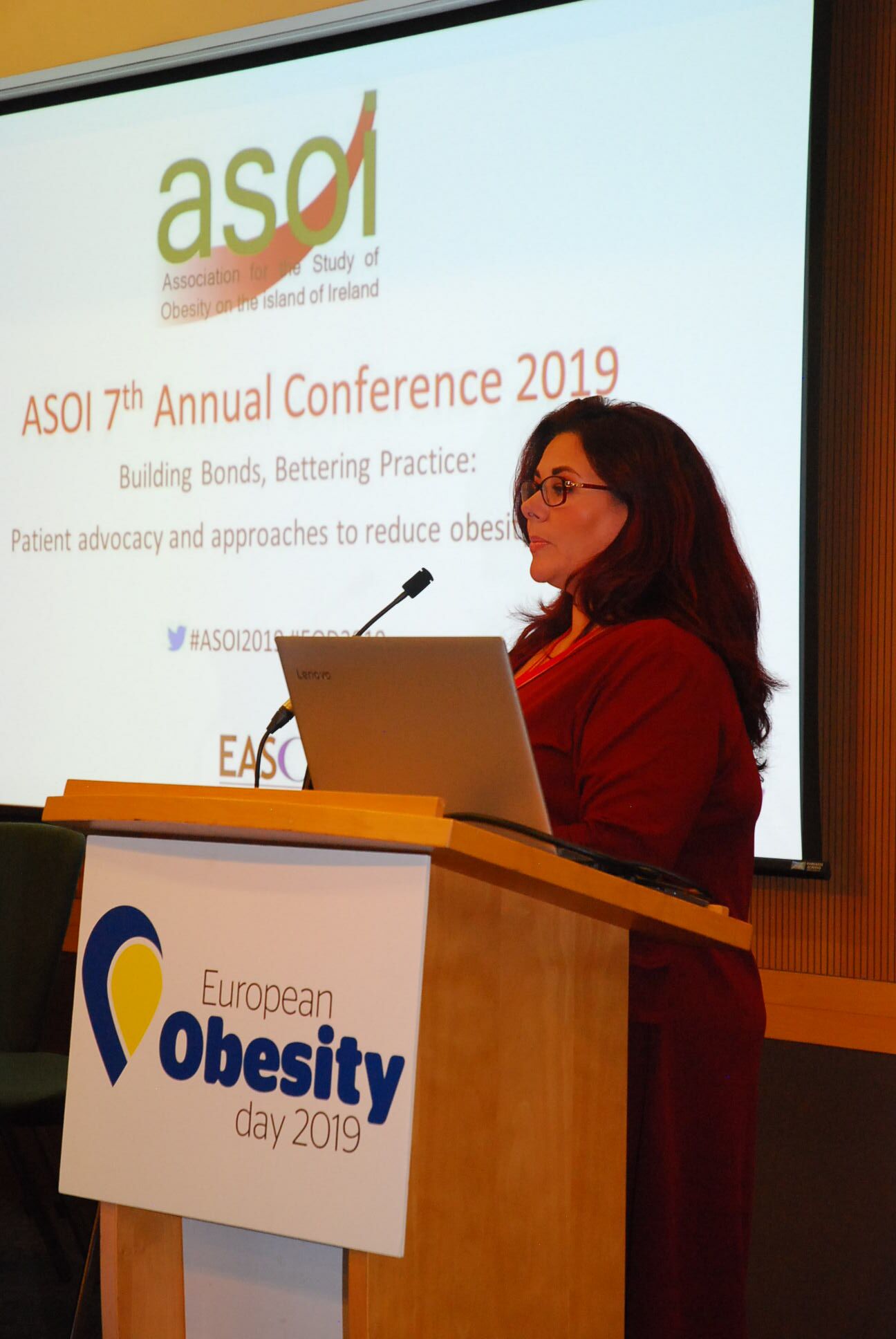 Patient Advocate Contact Details
Susie Birney – susiebirney@gmail.com
Paul Masterson – paulmasterson1963@gmail.com
Marian Hughes – marianhughes54@gmail.com
Ciara DeBurca – ciaradeburca@gmail.com
Maura Murphy – bellanaboy@yahoo.ie
Louise Borre – galwaylou@hotmail.com
Eoin O'Connell – eoinconll@yahoo.co.uk