We were delighted to host our 7th Annual Conference on 17-18th May in the Convention Centre Dublin. Over 200 people from a range of disciplines, including clinicians, academics, social scientists and patient representatives, participated in the two-day event, joined national and international speakers, to discuss weight bias and patient advocacy.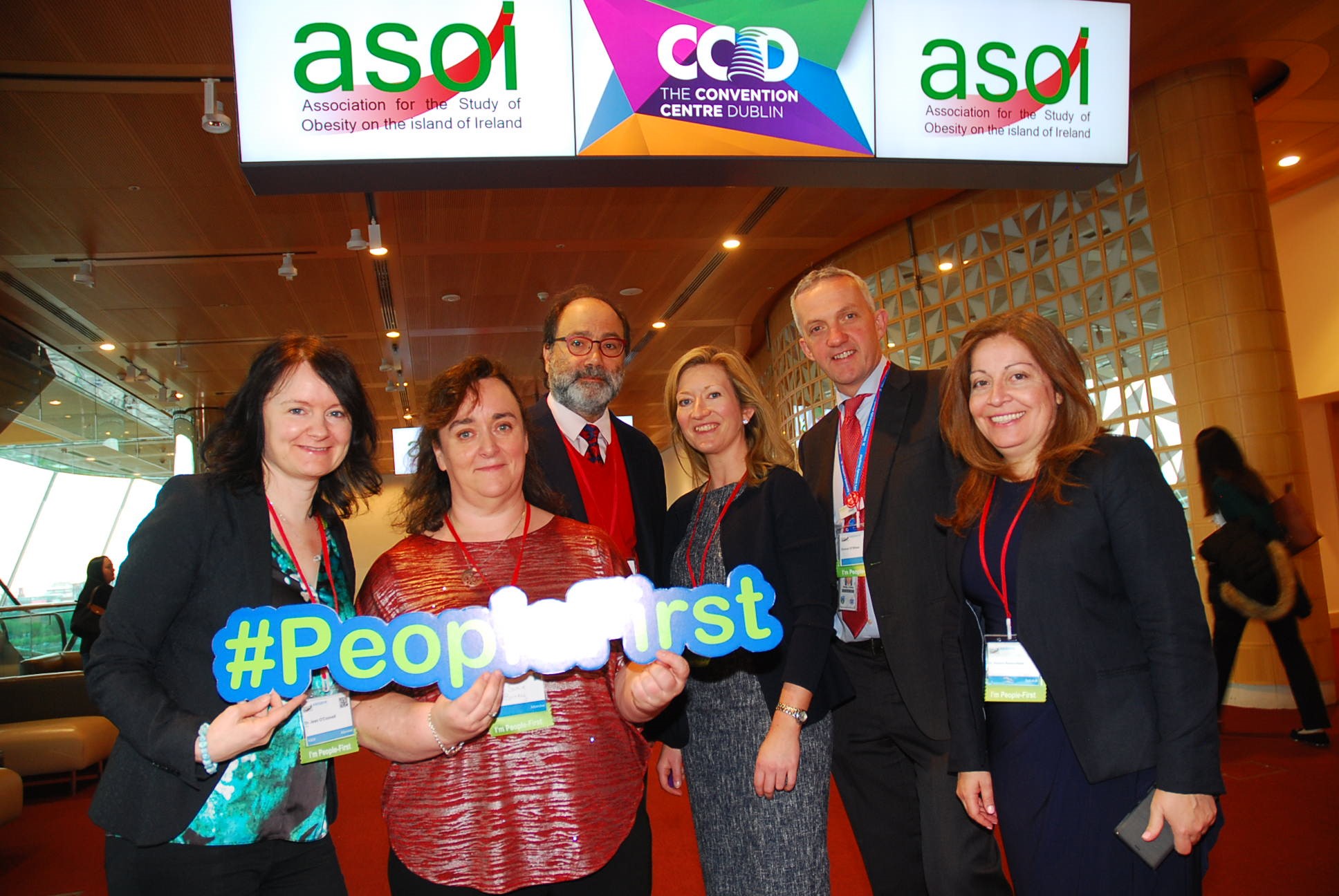 In the lead-up to the event, one of our keynote speakers, Dr Arya Sharma (Professor of Medicine at the University of Alberta, and founder and Scientific Director of Obesity Canada), was a guest on the Ray Darcy Show. You can listen back to his interview here. During this interview, and his conference presentation, Dr Sharma stressed that while obesity is now recognised as a complex chronic disease, both the public health and clinical approaches to obesity prevention and management embrace a rather simplistic narrative of "eat-less-move-more". He argued that this approach fails to acknowledge the complex interaction between environmental and neurobiological mechanisms which play a large role in determining body shape and size, much of which is beyond the control of the individual. Dr Sharma also highlighted the inadequacy of using body mass index alone to diagnose obesity. He discussed the difference between having a large body size without obesity-related comorbidity compared to storing excessive fat tissue and experiencing the physical and psychological effects of obesity. During our patient-focused day on the Saturday, Dr Sharma explained this further, with the help of our Committee member Dr Samira Jabakhanji. Ciara de Búrca filmed this session, with permission, and it can be viewed here.
Our second keynote, Dr Ximena Ramos Salas, Executive Director of Obesity Canada spoke about their experiences in Canada and how Obesity Canada has created a strong sense of community among obesity scientists, health professionals, policymakers, trainees, persons affected by obesity, and industry leaders. She emphasized that weight stigma is a social determinant of health that needs to be prioritized by public health. She argued that public health policies promote a simplistic narrative that may contribute to weight bias. She highlighted how over the last ten years, Obesity Canada has led weight bias and stigma reduction efforts in Canada, building capacity for research, education and action on all levels and sectors through local, national and international collaboration. Recognition of weight bias, obesity stigma and discrimination has increased significantly in Canada, as evident by the increased number of policies, collaborators, and media coverage.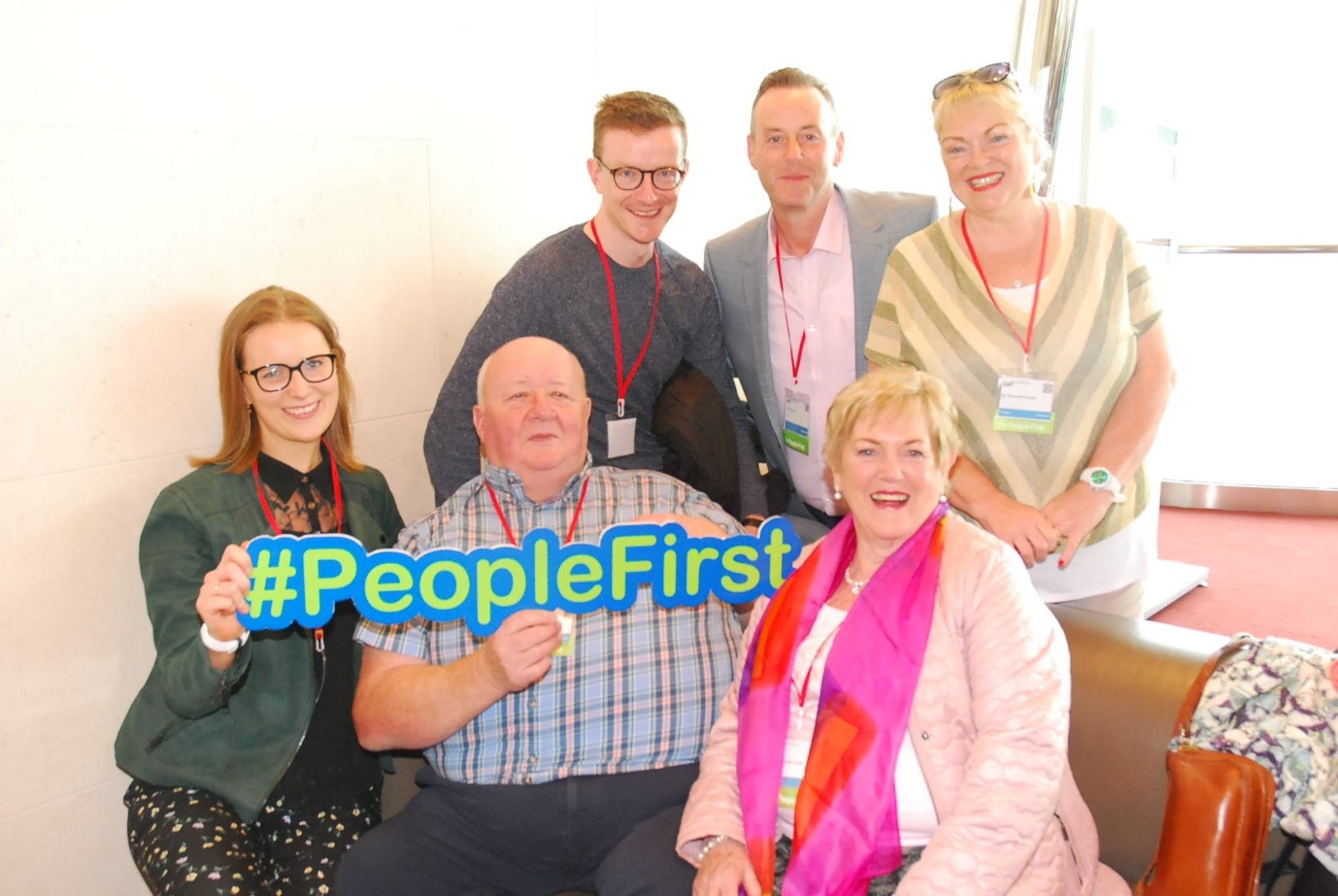 During his keynote, Dr Oli Williams, THIS Institute Postdoctoral Fellow, highlighted how dominant ideas about obesity emphasise individual moral responsibility for lifestyle modification, and this undermines the influence of social inequalities and promotes weight-based stigma. He highlighted how people of low socioeconomic status are disproportionately disadvantaged by factors associated with weight-gain as a result of social inequalities and are therefore particularly vulnerable to obesity stigma. Oli also spoke about his research which informed the evidence-based comic 'The Weight of Expectation'. The comic illustrates how stigma associated with bodyweight and size gets under the skin and is felt in the flesh. It is being utilised in healthcare education programmes and services to challenge obesity stigma and support better care for people exposed to it. There was silence in the room as Oli presented images from the comic, with one person commenting during the discussion afterwards "That's me. I've felt that". View a copy of Oli's presentation here.
We had a lively media session on Friday afternoon in which we explored how obesity is discussed in the media, and how to reduce obesity stigma to better support public health messaging. Three speakers presented their experiences and insights: June Shannon (Digital Health Journalist, Irish Heart Foundation), Neil Leslie (Head of Content, Irish Daily Star), and Vicki Mooney (Executive Director, EASO ECPO-European Coalition for People living with Obesity). The three presenters, joined by Dr Williams, participated in a 45-minute panel discussion afterwards, chaired by Professor Francis Finucane. A range of viewpoints and experiences were presented. Key discussion points included the need to work with media to promote more positive imagery, with positive examples of this provided, as well as the need for European media guidelines. The importance of language was also raised, including a point made by Dr Williams, that different groups have different views on what is appropriate, and that perhaps the best way forward is recognising this.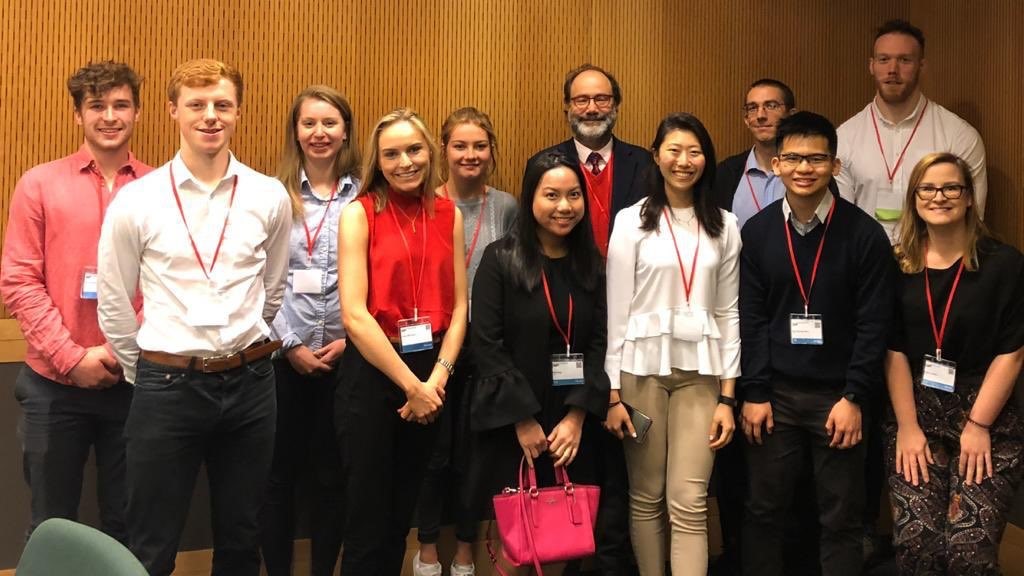 On Friday afternoon we also announced our ASOI 2019 prize winners:
Best Oral Presentation: Dr Sharleen O'Reilly (UCD) – ""The boob answers a lot of problems": What are the barriers and enablers to successful extended breastfeeding in women with high BMIs?"
Best Poster Presentation: Dr Samira Jabakhanji (RCSI) – "The impact of obesity on demand and cost of hip and knee replacements in Ireland"
Patient Choice Poster Award: Fiona Quigley (Ulster University) – "A virtual reality training tool to improve weight-related communication across healthcare settings"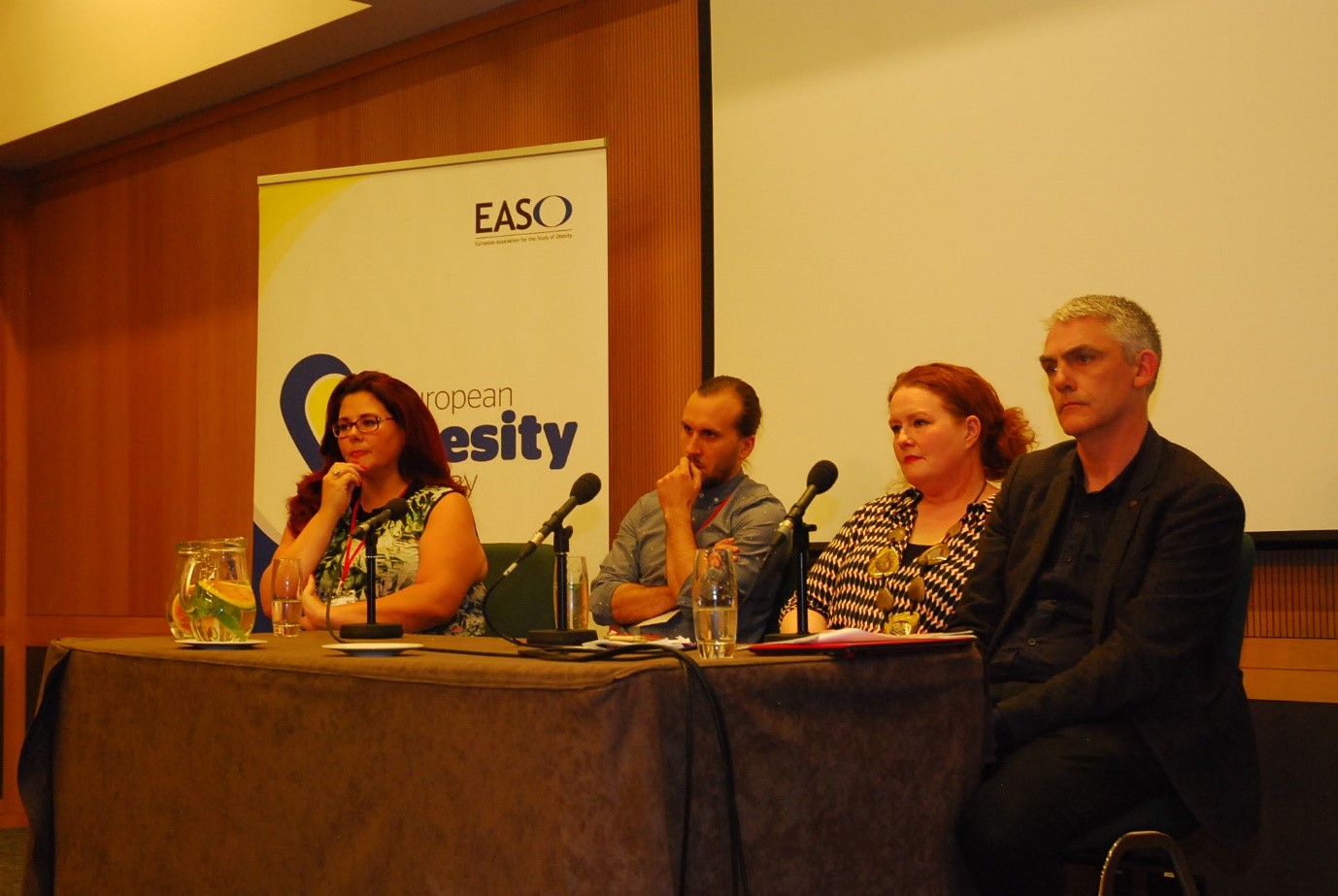 We hosted a special event for people living with obesity and their families on the second day of the conference, Saturday 18th May, to mark "European Obesity Day" (https://www.europeanobesityday.eu/). Patients co-chaired sessions and provided short reflections after each of the talks. Solveig Sigurdardottir (President, EASO-ECPO) spoke about the importance of family-based cooking interventions, with a reflection from Ciara de Búrca. Emer O'Malley, Senior Physiotherapist, Weight Management Service, St Columcille's Hospital, Loughlinstown) highlighted ways to promote family-based movement and activity, followed by a reflection from Paul Masterson. After a short movement break, Vicki Mooney spoke about the need to unite patient voices and to enhance patient advocacy. In particular, she spoke about the 'People First' campaign, launched by the EASO ECPO at the recent European Congress on Obesity in Glasgow.
This campaign is part of ongoing advocacy to emphasise to researchers, practitioners, the media and members of the public that patients who have obesity are people first. The group also handed out green ribbons to delegates at registration to attach to their conference badge, letting others know that they support the People First campaign message. Prof Arya Sharma then spoke about the biology of obesity and weight stigma (as mentioned above), with a reflection from Eoin O'Connell. The final session of the day focused on support, stigma and mental health. Dr Ximena Ramos Salas spoke about the impact of weight stigma and provided practical suggestions for patients to address stigma in their own lives; this was followed by a reflection from Louise Borre. Susie Birney (Patient representative with the ASOI and Secretary of the EASO-ECPO) and Maura Murphy then spoke about the value of patient support groups and how people can become involved. An Irish Coalition for People living with Obesity will be launched in 2020.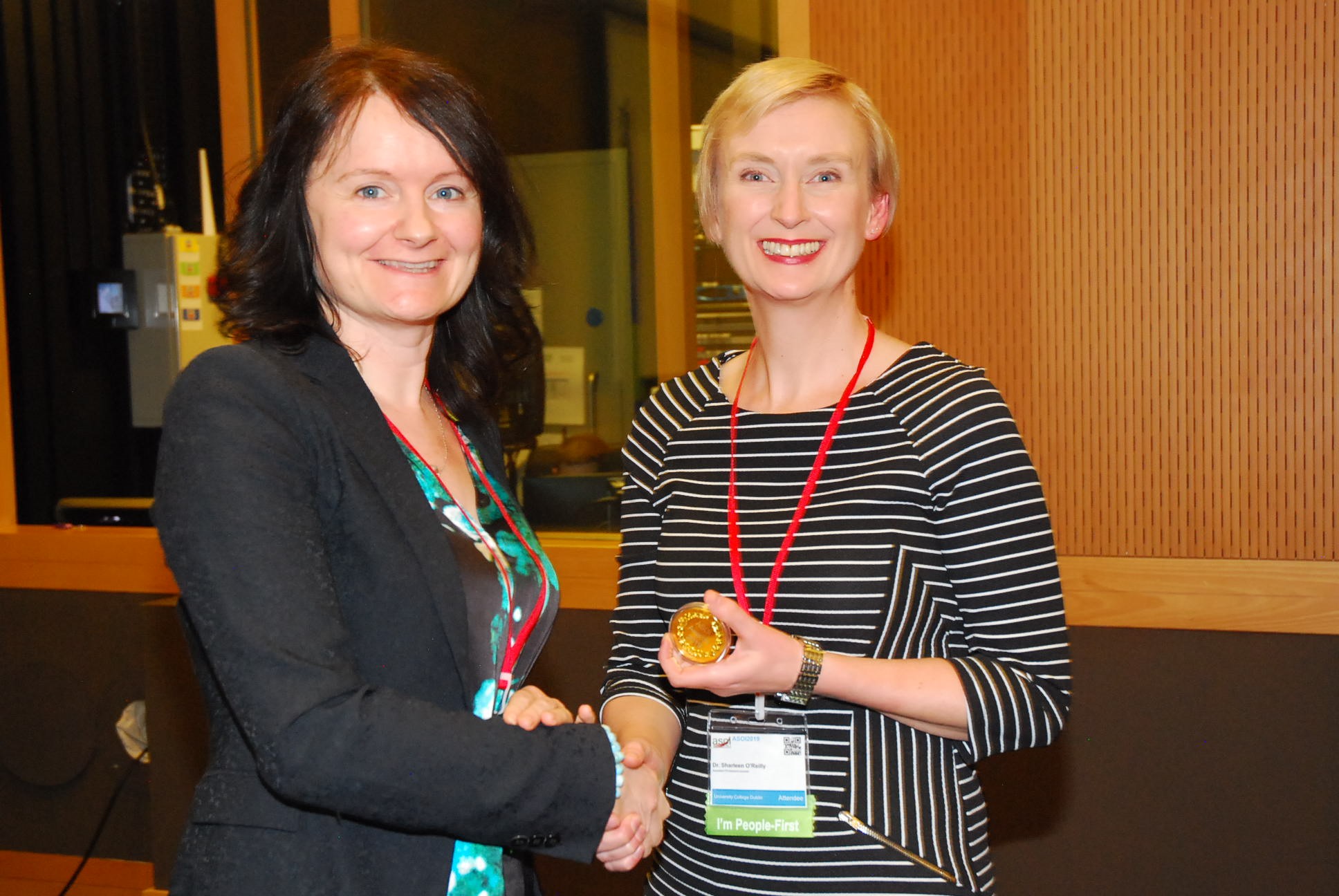 This year's conference was the first to integrate patient involvement and it was a huge success because of this. One of the staff members at the Convention Centre said to our Administrator Louise Tully, "this was more than a conference", commenting on how poignant and emotional and supportive the day was. It was an emotional two days as patients spoke very clearly about the impacts of weight bias and weight stigma on their lives. We believe weight stigma is one of the main barriers to improvement of health care and quality of life for people living with obesity. During the conference we heard from national and international experts, and from people living with obesity, on the impact of stigma, and how to avoid stigma in healthcare settings, in public health campaigns and in the media.
For too long the emphasis has been on volitional control of body weight, ignoring the complexity of this disease and the multiple genetic, biological and environmental factors driving weight gain. We all have a role in relaying this message, to patients, our colleagues, our family and friends, the media, politicians and governmental agencies.  We can work together, to help create a society that does not judge people according to their weight or size.
The conference was also an important milestone as the ASOI prepares to host the European Association for the Study of Obesity (EASO) and the World Obesity Federation (WOF)'s first joint ECO-ICO conference in Dublin in 2020. Keep an eye on asoi.info and @ASOIreland on Twitter for updates. We will post recordings & slides from each of the talks from the conference on the member's section of our website over the coming months. We had lots of activity on Twitter around the event – a summary of #ASOI2019 is available on Wakelet.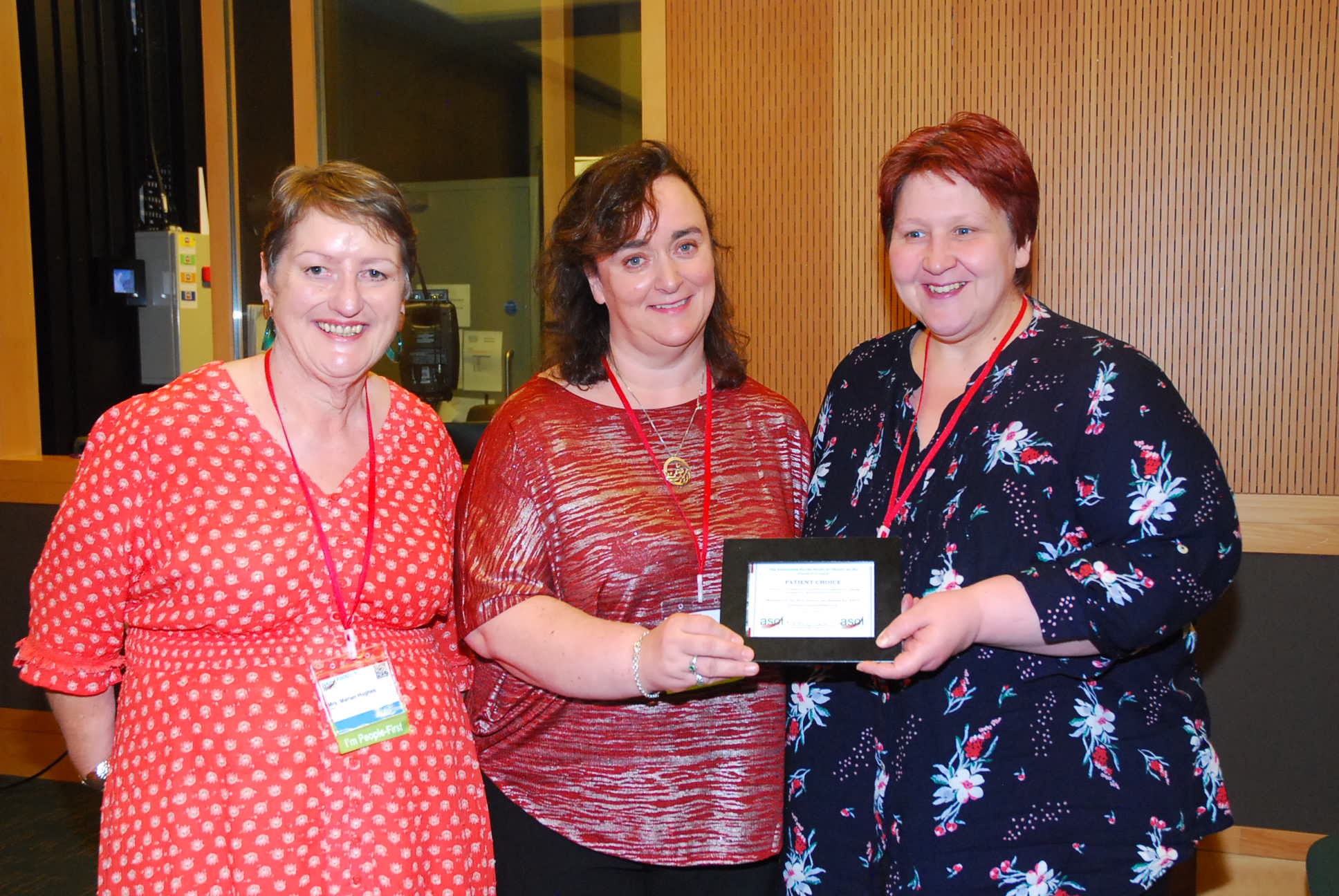 A big thank you to everyone involved in this year's conference – participants, including people with obesity and their families; keynote speakers, presenters – most especially patients who shared their stories with us all; chairs; the Convention Centre; Matt Love (photography); EASO and RCSI for funding support and the ASOI Organising Committee.