Latest News from The Association for the Study of Obesity on the Island of Ireland
The ASOI is the Irish representative body at the European Association for the Study of Obesity (EASO). ASOI aims to develop an understanding of obesity through the pursuit of excellence in research and education, the facilitation of contact between individuals and organisations, and the promotion of action to prevent and treat obesity across the island of Ireland.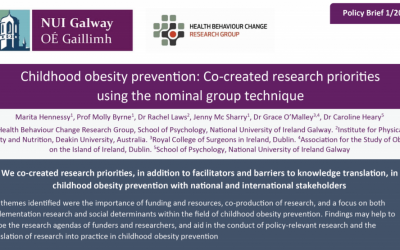 Click the link below to access this policy brief in full, led by committee member Marita Hennessey. Policy Brief Full article in Translational Behavioural Medicine Blog post: Bringing POCKETS...
read more